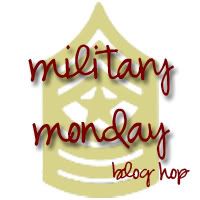 I participated in this blog hop a while back and haven't since then. So, I figured since I don't have much else to write about today that it would be a good time to start off again!
Today is Valentine's Day. M & I aren't really fans of Valentines Day so much.
Correction -- HE is not a fan.
I don't overly love the holiday, but I love the meaning behind it. M boycotts at all costs, which means we will not exchange anything (gifts, cards, flowers, whatever you may exchange) but I do think I might buy myself some flowers tonight on the way home. Because it IS VALENTINES DAY AFTER ALL!!
And flowers are pretty.
In the mean time, I'm stuck at work. I'm still continuing on the whole half-marathon training thing, so I will be hitting the gym tonight on my way home. This will make that extra glass of wine tonight (duh ... Valentines Day totally calls for more wine!) worth it.
What do you all do for V Day?? Is your hubby a grinch like mine is? Or do you celebrate?